Does anyone remember this movie? It's a favorite of mine and before moving abroad, I owned it on VHS. Last night I watched it on YouTube and it was fantastic to see it again!
Joanna Chilcoat as Ellen!
"When I was eight years old I told my dad that I wanted to take an acting class. He said, "There are five billion people in this world, if one-tenth of 1% of them wanted to be actors, that would still be five million people. Do you really think you're prettier than five million people? You're not even the prettiest girl in your class."-Ellen
Joanna Chilcoat lives in Maryland and teaches high school and is a director for a children's musical theater.
Daniel Letterle as Vlad!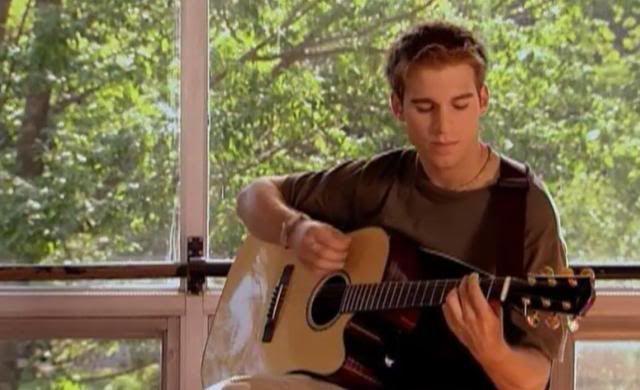 "
Sometimes it's nice not to be special. Sometimes it's nice to listen to what everyone else listens to. Just to be normal for once."-Vlad
From IMDB:
Letterle is from Northfield, Ohio, but moved to New York in 1997. After stints as a chorus member and dancer in many musicals and dinner theaters he went to the La Scala in Italy where he was a featured dancer in West Side Story. He later played "Doody" in a production of Grease in Berlin before returning to NYC. Daniel ventured into film as an extra in various movies before being cast in a lead role for Camp (2003). Letterle lived in Los Angeles for about a year pursuing various projects culminating in a starring role in the film adaptation of a comic strip, The Mostly Unfabulous Life of Ethan Green (2005). He returned to Ohio the following year where he continues to live a relatively normal life.
Robin de Jesus as Michael!
"Have you ever experimented with heterosexuality?"-Vlad
"What? You mean sleep with a straight guy? What for?"-Michael

Robin continues to act on stage, more recently 'In the Heights: The Musical'. I found some info on him on Tumblr, where there is a video of him singing a song called 'Queen', a ballad in honor of the victims of anti-LGBT violence. It also mentions that de Jesus is a two-time Tony-nominee.

There's actually a lot of stuff under the Robin de Jesus tag on Tumblr. Here is a quote attached to a gif set: "This is like a dream come true; you don't understand. I'm a Government child, I have food stamps. I had cheese and I had bread and now I have a Tony… nomination! And I have a pin and it looks cute. I'mma wear it with every outfit at the club!"
Daniel Letterle and Robin de Jesus
Alana Allen as Jill!
I love the Turkey Lurkey number from the 'Promises, Promises' scene.
This is from Alana's IMDB profile. There aren't too many photos nor info. about her, so I don't know how recent this actually is.
EDIT: I found this pic from 2012 (?) on Last.fm:
Patrick Cubbage as Patrick!
"WE have a Sports Counselor???"-Patrick
Patrick lives in Salt Lake City, Utah and studied ballet at University of the Arts
Patrick Cubbadge and Alana Allen between scenes.
Sasha Allen as Dee!
From CelebBuzz:
Although Allen wouldn't act in any other movies, she found steady work performing alongside Christina Aguilera and John Legend. In 2013 she joined Adam Levine's team on The Voice, but was later stolen by Shakira. Sasha made the top 5, as the only remaining member of Shakira's team.
Tiffany Taylor as Jenna!
I had to steal this side by side from CeleBuzz. I can't find too much information on her, but I am sure she's still singing. Her song on Camp of 'Here's Where I Stand' is AMAZING and one of my favorite parts.
Anna Kendrick as Fritzi!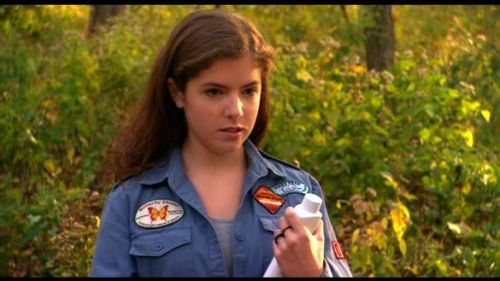 Posing with that bottle of Woolite, looking for Jill!
From Wiki: Anna Kendrick is an American actress and singer. She rose to international fame after her performance as Natalie Keener in Up in the Air (2009), for which she received Academy Award, BAFTA, Golden Globe and Screen Actors Guild Award nominations for Best Supporting Actress. Her other notable roles include Dinah Lord in the Broadway musical High Society (1998), for which she was nominated for a Tony Award; Fritzi Wagner in Camp (2003), Jessica Stanley in The Twilight Saga (2008–11), Stacey Pilgrim in Scott Pilgrim vs. the World, Beca Mitchell in Pitch Perfect (2012), Jill in Drinking Buddies (2013), and as Cinderella in Into the Woods (2014).
Anna Kendrick, Robin de Jesus, Alana Allen, and Sasha Allen.
L to R: Joanna Chilcoat, Alana Allen, Sasha Allen, Daniel Letterle, Robin de Jesus, Tiffany Taylor.
[
For The Want of a Nail
]