Remember this kid from Madonna's 80's "Open Your Heart" video? His name was Felix Howard, he was from the UK and was 13 when he appeared in it. In the video, he keeps trying to sneak a peek at Madonna until finally they dance off together happily into the sunset at the end.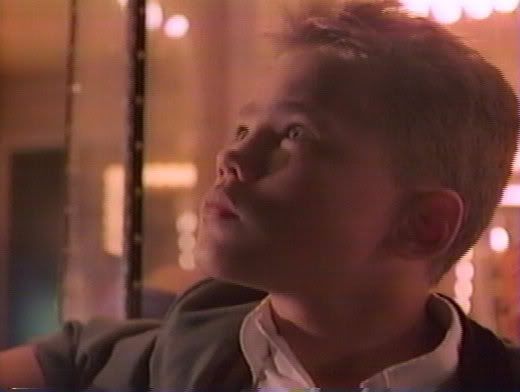 The Video:Caps: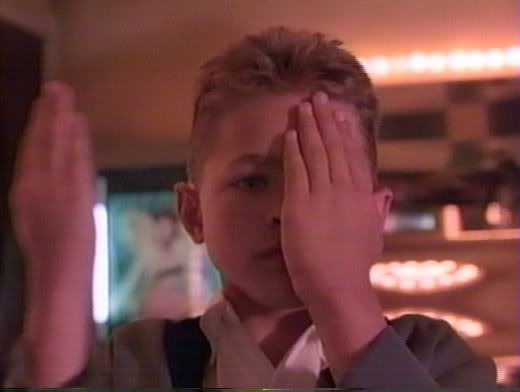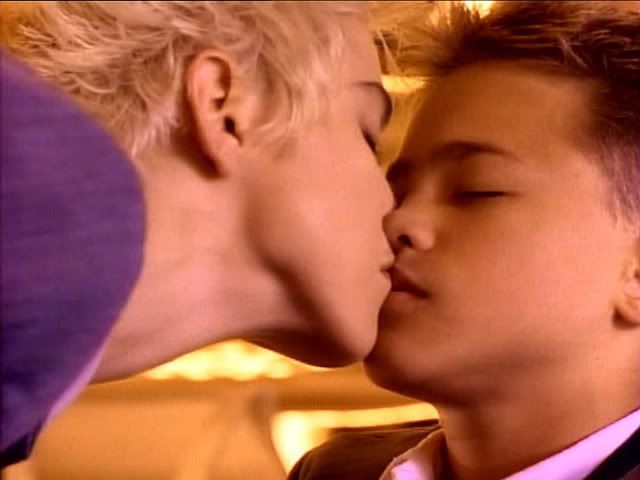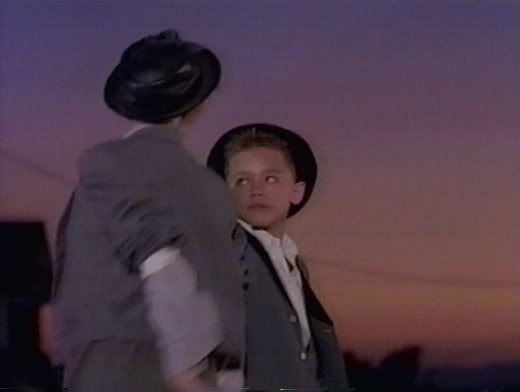 Now
Still got those eyes, anyway! :)
He apparently couldn't get a proper work visa arrangement to tour with Madonna worldwide for her "Who's That Girl" tour, so California's Chris Finch replaced him for it. Felix meanwhile went on to play in bands and later
become a songwriter
, writing stuff for Amy Winehouse, Kylie Minogue, Holly Valance, and Beverly Knight. In March 2008 he was
promoted to VP of A&R
for EMI Music Publishing UK. Nice job!
EDIT: I'm also now reading online that he once spoke in a magazine interview about developing a rare skin condition causing discoloured blotches to appear all over - like what Michael Jackson had claimed to be experiencing, and as a kid-model (including magazine covers and TV appearances) it was difficult to deal with. Looks like you can see 'em a bit in the last picture. But looks like he's done awesome career-wise!