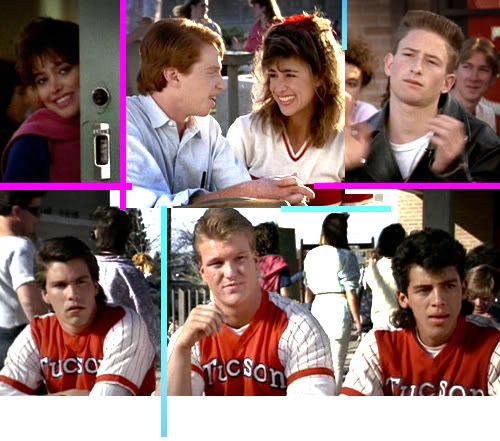 Patrick Dempsey as Ronald Miller
"Nerds, jocks. My side, your side. It's all bullshit. Its hard enough just trying to be yourself."
Amanda Peterson as Cindi Mancini
"Cindi Mancini? Senior, captain of the cheerleaders, most beautiful girl in the history of this county?"
Courtney Gaines as Kenneth Wurman
"But, hey, Junior high, high school. Forget it. Jocks became Jocks. Cheerleaders became cheerleaders. We became us. I like us."
"YOU SHIT ON MY HOUSE!!!"
Tina Caspary as Barbara
"What a severe suede!"
Darcy DeMoss as Patty
"Are you into long distance relationships? No? Then why don't you reach out and touch someone?"
Seth Green as Chuckie Miller
"Cards with the tards. Who could beat a night of cards, chips, dips and dorks?"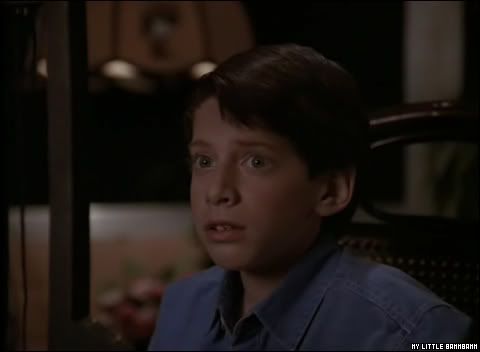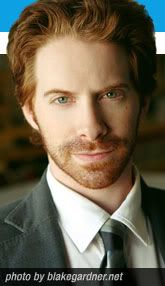 Devin DeVasquez as Iris
"Iris? Oh yeah, she's a big conquest. She's given more rides than Greyhound!"
Cort McCown as Quint
"I've learned to appreciate the finer things in life. I even travel with my own wine. You never know the quality you may encounter at a soiree."
Eric Bruskotter as Big John
"That's bizzare...but if the Ronsters doing it, it must be new!"
Gerardo Mejia as Ricky
"The man (Ronnie) has reached legendary status this year, bro."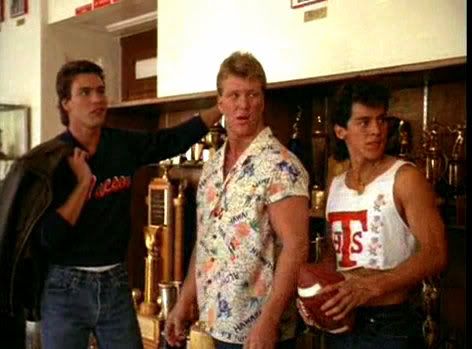 In white tank top...or just check out the photo with Big John above.
Max Perlich as Lester and David Schermerhorn as Albert
"Look, It's the African Ant Eater ritual!
Tudor Sherrard as Brent
"Read my lips: Chocolate milkshake. Extra thick."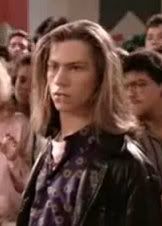 Tudor Sherrard passed away in 2010.
Here is his obituary and pic.
George Gray as Bobby
"Then that makes you a prostitute!"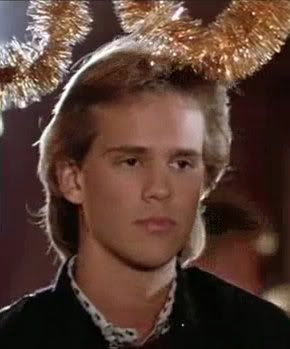 Cast Reunion in 2011 (left to right): Eric Bruskotter, Gerardo "Rico Suave" Mejia, Cort McCown, man peeking out on top is blogger, Screenwriter Michael Swerdlick, Darcy DeMoss, Courtney Gains, Max Perlich.