Deborah Foreman as Julie
Did anyone ever notice how Deborah Foreman looks nothing like the girl in the movie poster? Or is it just me..?
Anyways, Deborah is a certified yoga and Stott Pilates instructor. She owns her own Pilates studio and resides in Big Bear Lake, California.
She also works as a graphic artist for her company, Fried Ham Productions (check out her own site
here
, it is pretty cool) and sells her own hand-painted furniture online. She has such a whimsical, eclectic style!
From what I could find, she got tired of the celebrity scene and got out, though she says on her site that she is up for acting again if the right project came along. After 13 years, she was in a movie called 'Beautiful Loser', and last year was in something called 'She Wants Revenge'. [Sorry for being incredibly vague...I am not familar with any of these flicks.]
She is quoted on her site as saying that fame was only possible because people were gullible.-ha!
Nicolas Cage as Randy, the bad boy from 'Holly-weird':

Yeah, we all know Nic Cage is still acting...most recently he starred in 'Ghost Rider: Spirit of Vengeance', and is currently filming a movie called 'Stolen'. He's one of Hollywood's highest paid actors. This is him in New York City in February.
Elizabeth Daily as Loryn

Elizabeth is still acting in small roles. At the moment she is filming a TV show called 'Miles Across the Sea'. You may also remember her as Pee Wee's sort-of girlfriend Dottie in 'Pee Wee's Big Adventure'.
She is
best
known for being the voice of Tommy Pickles in Rugrats and of Buttercup of 'The Powerpuff Girls'. She has done a LOT of voice acting, from Babe the pig, to Ruth in 'Chalkzone', from Baby Mumble in 'Happy Feet', to various roles in 'The Curious George' TV series. I had no idea!
Michael Bowen as Tommy, Julie's arrogant boyfriend...check out the popped collar: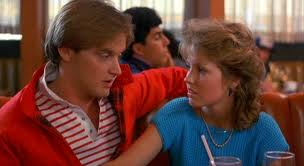 Tidbits cut and pasted:
Prolific and versatile, actor Michael Bowen joined the casts of some of the most critically respected and lucrative pictures of the 1980s, 1990s, and 2000s, nearly always enlisted as an unremarkable everyman. Bowen launched his career with bit parts in such pictures as Valley Girl (1983), Iron Eagle (1985), and Less Than Zero (1987), then graduated to supporting roles by the late '90s. He was particularly memorable as cop Mark Dargus, the partner of ATF agent Ray Nicolette (Michael Keaton) in Quentin Tarantino's Pulp Fiction follow-up, Jackie Brown (1997), then turned in a haunting portrayal of Rick, the dysfunctional father of game show contestant Stanley (Jeremy Blackman) in Paul Thomas Anderson's mosaic of contemporary L.A. life, Magnolia (1999). In the following decade, Bowen re-teamed with Tarantino for the neo-martial arts opus Kill Bill Vol. 1 (2003) and delivered an intense performance as a cruel and vile counselor at a rehab center in first-time director Monty Lapica's psychodrama, Self-Medicated (2005). He also took on a recurring role on the hit TV drama Lost as Danny Pickett, a hotheaded, tough member of the Others, during the second and third seasons of the series (2006-2007).-
from IMDB
Cameron Dye as Randy's crazy best friend, Fred: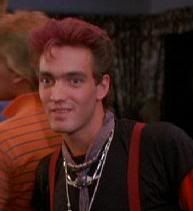 Cameron looks the same! Above, he's pictured by the blogger and big fan, Pinky Lovejoy.
He met Laura San Giacomo (you'll know her as Kit from 'Pretty Woman') in the late 80s and married in 1990. Married for 8 years, they have one son.
He's been off and on different movies and shows. After 'Valley Girl', he went on to 'The Last Starfighter', 'The Tavern', and 'Men at Work'. With some digging, I also found that he's been on Miami Vice, Frasier, and Smallville. Cameron writes and performs his own music, and several of his songs can be heard in his films 'Scenes From The Goldmine' and 'The Apocalypse'.
Frederick Forrest as Steve Richman, Julie's stoned, sweet, hippy father: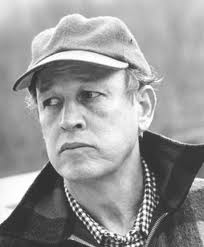 Mr. Forrest on the very right, 2011.
You'll remember him as the white supremacist in the movie 'Falling Down'. He was last seen in 2006's movie 'All the King's Men'.

Colleen Camp as Julie's mom, Sarah: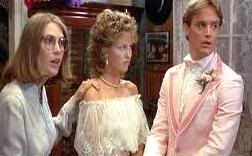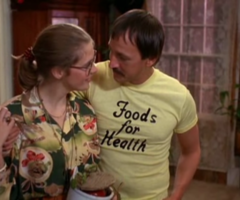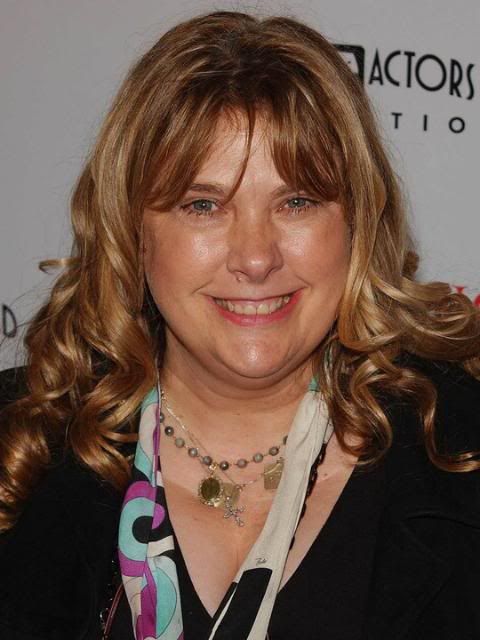 Colleen Camp was married to Paramount exec John Goldwyn from 1986 to 2001. You may remember her as Tracy Flick's mom in 'Election'. She was last seen 2009 in a show called 'Cirque du Freak', and in 2011 in a movie called 'Homecoming'. She is also trying her hand at directing.
In 'Valley Girl', she actually was 9 years older than Deborah Foreman.

Michelle Meyrink as Suzi Brent, one of Julie's preppy friends:




Michelle in the purple shirt.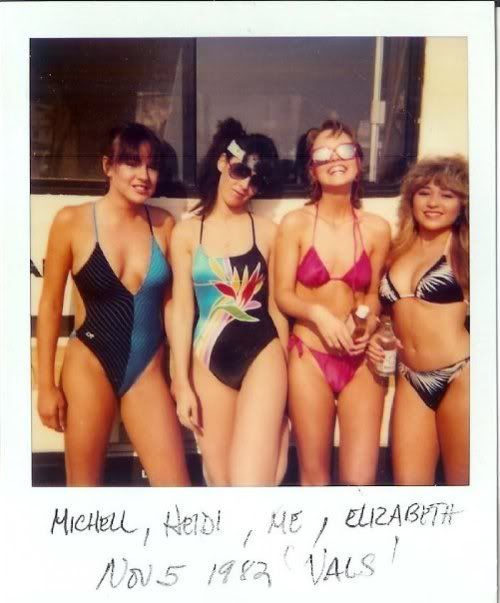 While looking Michelle up, turns out that she was also the accordian-playing Omega Mu in 'Revenge of the Nerds'! LOL, remember her?
Michelle's last role was in the 1988 movie 'Permanent Record', a teen suicide drama. She got out of the business after realizing it wasn't for her and starting studying Zen Buddhism. She moved back to her hometown of Vancouver, Canada. At the Zen Center of Vancouver, she met her husband John. They have 3 kids, and she and her family were the subjects of a 2004 episode of the Canadian TV series 'Quiet Mind', which focused on their embrace and practice of Zen Buddhism.
In an interview with North Bay New in Vancouver, she says about her change of heart about Hollywood:
"I went into my 20s feeling excited about life,I wanted to get somewhere, get something. My goal was the movies - I wanted that success. I remember being in L.A. and thinking 'this is so boring, It was like, I needed a more real experience. (on discovering Buddhism) Finally something struck me as being real, It was a touch of truth."
I adore this movie, though strangely I didn't see it until I was in college. I hadn't even heard of it until I bought a pop culture book from a Virgin Megastore. I thought it sounded very fun, important in a 'time capsule' sort of way, rented it, and fell in love.