Oh my gosh!! I can't believe
no one
has done this!!! Well, I won't complain too much since it means I'll be having the honor to do it ;-) I can't make an in depth detailed post like I did for Xena because I'm feeling too lazy to be bothered with it. I'll edit the information later if I ever feel up to it, lol.
UPDATED: JUNE 11TH, 2008.
Red Ranger (Jason): Austin St. John


Red Ranger #2 (Rocky): Steven Cardenas



Green/White Ranger (Tommy): Jason David Frank



Pink Ranger (Kimberly): Amy Jo Johnson


Black Ranger (Zack): Walter Jones



Black Ranger #2 (Adam) Johnny Yong Bosch



Yellow Ranger (Trini) Thuy Trang


REST IN PEACE
1973-2001


Yellow Ranger #2 (Aisha) Karan Ashley




Blue Ranger (Billy) David Yost



**UPDATED!**

BULK AND SKULL (Jason Narvy and Paul Schrier)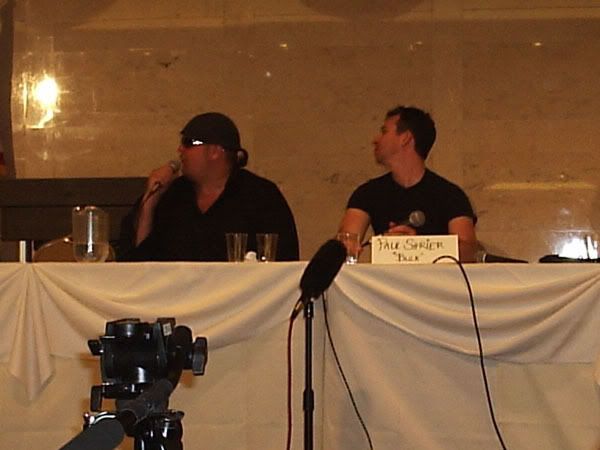 More group shots!!