i saw in the memories that someone posted only warwick davis in the willow entry, whats up with that!?!?! this was my absolute favorite movie growing up and i wanted to highlight the children of the movie, but this was a very tough challenge. i searched high and low for current pics with hardly any success. although... im very excited to have found two of the charactors on myspace. haha.
the baby who played elora danan was played by twins:
Kate Greenfield and Ruth Greenfield
so freakin' cute. i wish i could have found better stills though.
anyway, i didnt find any recent photos of the girls but here is Kate's myspace:
http://profile.myspace.com/index.cfm?fuseaction=user.viewprofile&friendID=29755132
her sister ruth is mentioned in a few of her friends comments on her page
and considering she was a baby in 88 it would make them both 19 to 20 yrs. in age.
im going to message her myspace and be like.. ELORAAAAAA!!! lol. considering not many losers with time on their hands like me would go searching for her on there. i bet it would make her laugh.
THE BOBBINS! Ranon and Mims Ufgood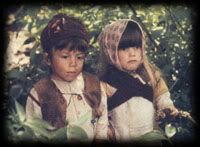 Ranon: Mark Vande Brake
NOW:
he's a looker for a 3 ft. 7" tall dude. hehe.. i thought he was a cute kid.
i would say he's about 23-24 now.
Mims: Dawn Downing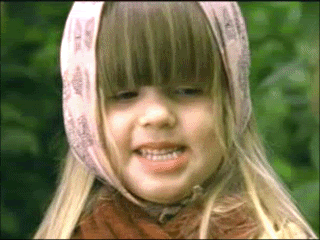 again, i couldnt find any recent photos on the web, but here is her myspace:
http://profile.myspace.com/index.cfm?fuseaction=user.viewprofile&friendID=47097657
pretty cool. now have i have to ask all my michigan friends that go to her college if they've seen her around. im in michigan all the time too. anyway, that was fun... and now im tired. goodnight! :)
Current Mood: creative
Current Music: clippers vs nuggets